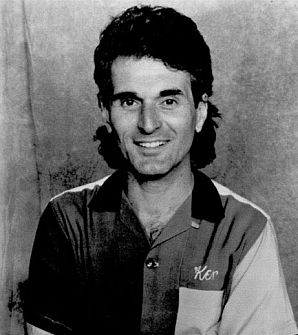 Danny Mann is a voice actor who has been heard in the Creature Shop films Babe (as Ferdinand the duck) and Cats & Dogs (as various Ninja Cats, along with Billy West). He also supplied ADR voices for It's a Very Merry Muppet Christmas Movie and has been heard in occasional animated Sesame Street inserts produced by Bruce Cayard and ArtistMike.
Mann wrote additional dialogue for the Disney animated film Oliver and Company and has a background in improv. His other voice credits include the title role in Family Dog, J. Gander Hooter on Darkwing Duck, and various parts on The Pink Panther, Slimer and the Real Ghostbusters, Back to the Future: The Animated Series, The Jetsons, Batman: The Animated Series, Looney Tunes: Back in Action, Men in Black: The Series, Rugrats and The Grim Adventures of Billy and Mandy.
External links
Ad blocker interference detected!
Wikia is a free-to-use site that makes money from advertising. We have a modified experience for viewers using ad blockers

Wikia is not accessible if you've made further modifications. Remove the custom ad blocker rule(s) and the page will load as expected.