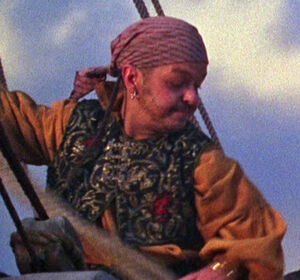 Danny Blackner is an actor of short stature who has worked in a handful of Henson/Creature Shop productions. He was amongst the goblin corps in Labyrinth and more recently was a creature performer for the Vogons in The Hitchhiker's Guide to the Galaxy. Outside of suits, however, he appeared as Short Stack Stevens, one of the mutinous pirates in Muppet Treasure Island.
External links
Ad blocker interference detected!
Wikia is a free-to-use site that makes money from advertising. We have a modified experience for viewers using ad blockers

Wikia is not accessible if you've made further modifications. Remove the custom ad blocker rule(s) and the page will load as expected.