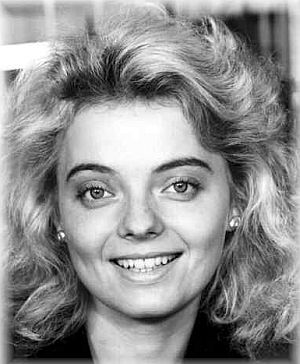 Daniela Reidies is a German voice actress who dubbed Charlene Sinclair in Die Dinos (Dinosaurs). She was also heard in Farscape - Verschollen im All (Farscape) as ro-NA in "A Kiss Is But a Kiss" and "I Do, I Think."
Reidies began her vocal career as a child, dubbing Priscilla in the Japanese animated series Calimero. Her other animation dub credits include Molly on Tale Spin, Pistol on Goof Troop, and Susie Carmichael in Rugrats Go Wild!. Live-action dubbing has included Raven-Symone on The Cosby Show, Kimmy Robertson on Twin Peaks, and Mira Sorvino in Mighty Aphrodite.
Ad blocker interference detected!
Wikia is a free-to-use site that makes money from advertising. We have a modified experience for viewers using ad blockers

Wikia is not accessible if you've made further modifications. Remove the custom ad blocker rule(s) and the page will load as expected.