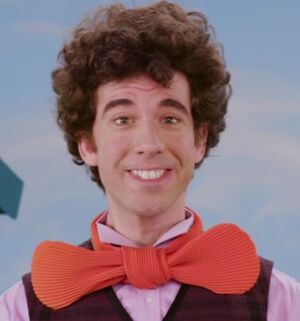 Daniel Koren is a composer, musician, and comedian who plays one of Mr. Noodle's brothers on Sesame Street in Season 47.
Koren is known for his comedic music videos on YouTube and also scored the online PBS series Fizzy's Lunch Lab. He has toured with his own group, the Koren Ensemble, combining projected video content with music and humor.
External links
Ad blocker interference detected!
Wikia is a free-to-use site that makes money from advertising. We have a modified experience for viewers using ad blockers

Wikia is not accessible if you've made further modifications. Remove the custom ad blocker rule(s) and the page will load as expected.