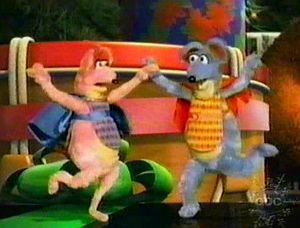 The Dancing Mice appeared in the 2007 Sesame Street Christmas special Elmo's Christmas Countdown, during "The Nutcracker Suite" medley. They dance with Nutcracker Elmo and his friend Clara... until The Mouse King appears and orders them to capture Clara. All is resolved when Elmo outdances the mouse monarch.
Ad blocker interference detected!
Wikia is a free-to-use site that makes money from advertising. We have a modified experience for viewers using ad blockers

Wikia is not accessible if you've made further modifications. Remove the custom ad blocker rule(s) and the page will load as expected.