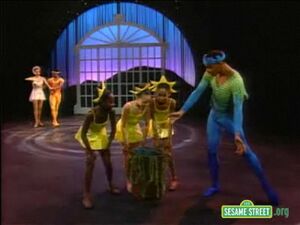 The Dance Theatre of Harlem is the first African-American classical ballet company. They performed "A Home in the Sky" on Sesame Street in Episode 3320 (1995), introduced by their founder, Arthur Mitchell.
In the same episode, the troupe gave a five part performance of Bird Lake featuring Big Bird and joined by Tarah, Snuffy, Ruthie, and others. These scenes were later reused as inserts.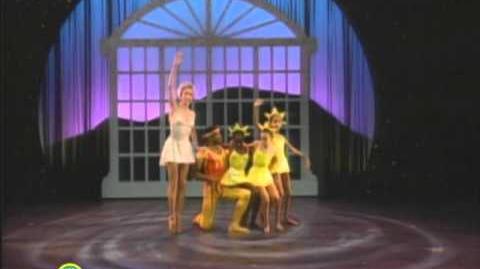 Ad blocker interference detected!
Wikia is a free-to-use site that makes money from advertising. We have a modified experience for viewers using ad blockers

Wikia is not accessible if you've made further modifications. Remove the custom ad blocker rule(s) and the page will load as expected.