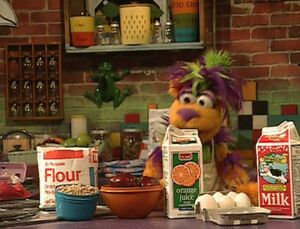 Dana Calderwood is a television director who directed episodes of Sesame English.
Calderwood has often directed talk shows and game shows, including those aimed at younger viewers, such as Double Dare, Where in the World Is Carmen San Diego?, and Head Games. He directed Late Night with Conan O'Brien, Iron Chef America and other Food Network programs, Rachael Ray, and the game show IdioTest.
Directing credits
External links
Ad blocker interference detected!
Wikia is a free-to-use site that makes money from advertising. We have a modified experience for viewers using ad blockers

Wikia is not accessible if you've made further modifications. Remove the custom ad blocker rule(s) and the page will load as expected.