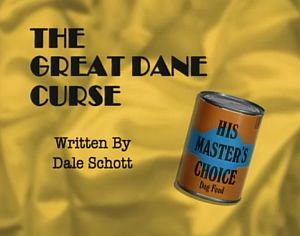 Dale Schott is an animator, storyboard artist, and writer who scripted the second season Dog City episode "The Great Dane Curse."
Schott studied animation at Sheridan College in Toronto and spent much of his career working for Nelvana, including animating on specials (including three Strawberry Shortcake entries) and the feature film Rock & Rule and directing Care Bears Movie II: A New Generation and episodes of Ewoks, Babar, and Rupert. He did storyboards on many of the latter, and outside of Nelvana, did the same on Inspector Gadget and the Disney series DuckTales, TaleSpin, and Darkwing Duck.
Schott shifted to writing, beginning with scripts on Babar and Rupert and went on to write for Donkey Kong Country, Johnny Test, Busytown Mysteries, and Ella the Elephant, among others.
External links
Ad blocker interference detected!
Wikia is a free-to-use site that makes money from advertising. We have a modified experience for viewers using ad blockers

Wikia is not accessible if you've made further modifications. Remove the custom ad blocker rule(s) and the page will load as expected.