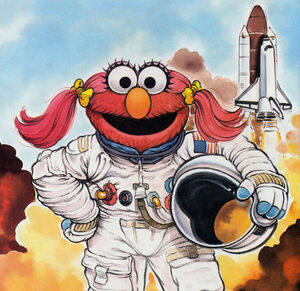 Daisy is Elmo's older sister. She is six years old, and looks like Elmo with long red pigtails. When she grows up, she wants to be an astronaut. Her birthday is established as one week before Elmo's in When Is My Birthday?, setting the date somewhere around January 27th.
Book appearances
See also
Ad blocker interference detected!
Wikia is a free-to-use site that makes money from advertising. We have a modified experience for viewers using ad blockers

Wikia is not accessible if you've made further modifications. Remove the custom ad blocker rule(s) and the page will load as expected.