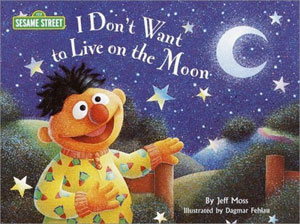 Dagmar Fehlau illustrated the 2001 Sesame Street book I Don't Want to Live on the Moon. She contributed regularly to Sesame Street Magazine between 2004 and 2005.
Much of Fehlau's illustration work has been for do-it-yourself books such as Making Herbal Dream Pillows, Making Bentwood Trellises, Arbors, Gates & Fences, and Creating Fairy Garden Fragrances. Children's book illustrations include Snowbear's Winter Day, Mother Goose and Her Animal Friends, and the early readers' book My Robot.
Ad blocker interference detected!
Wikia is a free-to-use site that makes money from advertising. We have a modified experience for viewers using ad blockers

Wikia is not accessible if you've made further modifications. Remove the custom ad blocker rule(s) and the page will load as expected.