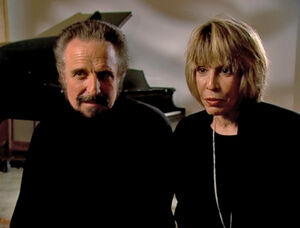 Cynthia Weil is an American songwriter. One of the "Brill Building" songwriters in the 1960's, she has written many popular songs. She frequently collaborates with her husband, Barry Mann.
Credits
Ad blocker interference detected!
Wikia is a free-to-use site that makes money from advertising. We have a modified experience for viewers using ad blockers

Wikia is not accessible if you've made further modifications. Remove the custom ad blocker rule(s) and the page will load as expected.