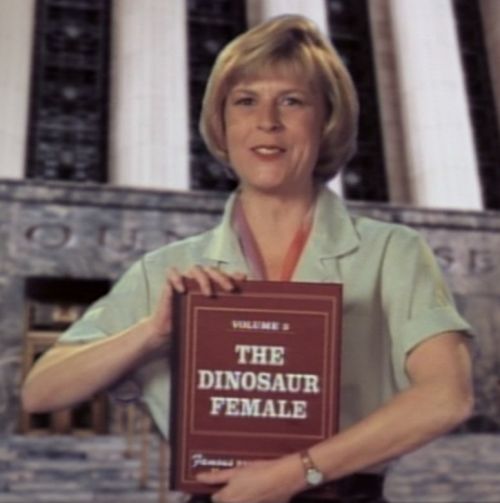 Cynthia Mace is an actress who appeared in the third season Dinosaurs episode "The Clip Show II" as Myrna, a recent graduate of the Famous Paleontologists' Home Study Course.
Mace's TV credits include guest spots on Night Court. Murphy Brown, Law & Order: Special Victims Unit, The Practice, and As the World Turns (two 2007 appearances as the mayor). Her film credits include Fearless, Bogus (with Whoopi Goldberg), Blast from the Past, and The Alphabet Killer. On stage, she appeared opposite Lynn Redgrave in The Mandrake Root.
External links
Ad blocker interference detected!
Wikia is a free-to-use site that makes money from advertising. We have a modified experience for viewers using ad blockers

Wikia is not accessible if you've made further modifications. Remove the custom ad blocker rule(s) and the page will load as expected.