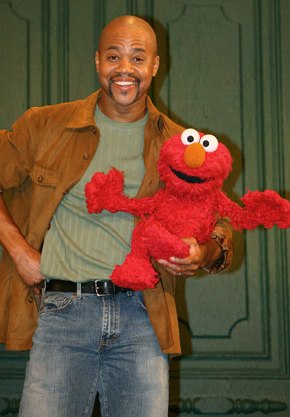 Cuba Gooding, Jr. is an Academy Award-winning actor best known for his roles in Boyz in the Hood, A Few Good Men and Jerry Maguire.
Gooding was the star of the 2002 film Snow Dogs, for which Jim Henson's Creature Shop supplied an animatronic dog.
In 2006, Gooding hosted When Parents Are Deployed, a half-hour Sesame Street special targeted at educating adults about the issues and effects of parental deployment on children. He also presented a word of the day for the show, which appeared in an episode of the series as well as on the Sesame Street Podcast.