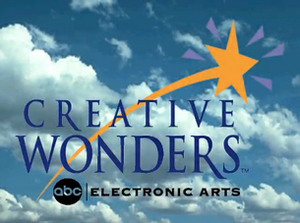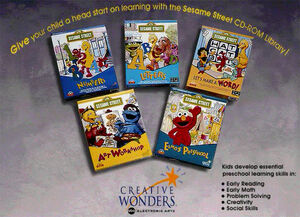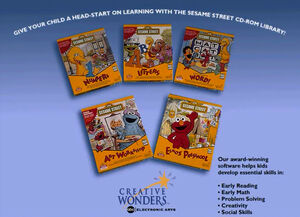 Creative Wonders was an educational software division, originally a partnership with Electronic Arts and ABC before it was acquired by The Learning Company in 1997.
During the 1990's, Creative Wonders licensed educational computer games based on children's franchises, including Sesame Street. Previously, Sesame Street's early line of computer games (which included Numbers and Letters) were released under Electronic Arts' short-lived sub-label, EA*Kids, before being re-released by Creative Wonders. The company distributed Sesame Street titles until it's dissolution in 1999.
Releases
CD-ROM Deluxe Sets
Toddlers
Elmo's Preschool
Get Set for Kindergarten
Ad blocker interference detected!
Wikia is a free-to-use site that makes money from advertising. We have a modified experience for viewers using ad blockers

Wikia is not accessible if you've made further modifications. Remove the custom ad blocker rule(s) and the page will load as expected.