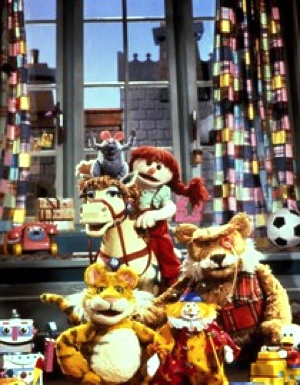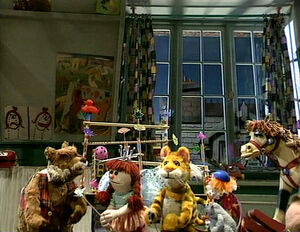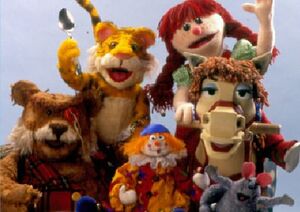 Jim Henson's Secret Life of Toys was a 1994 series based on the 1986 TV special The Christmas Toy. Each of the 13 30-minute episodes consisted of two 15-minute stories. The show was taped in Monheim, Germany (near the Dutch border), and aired on the Disney Channel.
Characters
Main characters:
Other characters include:
Episodes
Releases
See Secret Life of Toys Videography
Credits
Muppet Performers:
with Marcus Hübner, Axel Rathgeber, Jürgen Tombers
Muppet Characters by Jim Henson's Muppet Workshop, New York
Workshop Supervisor: Paul Hartis
Videotaped at info-studios Monheim, Germany
Jim Henson Productions in association with BBC, WDR (West German Broadcast), and
Filmstiftung Nordrhein-Westfalen (the North Rhine Westfalia Film Foundation)
External Links
Ad blocker interference detected!
Wikia is a free-to-use site that makes money from advertising. We have a modified experience for viewers using ad blockers

Wikia is not accessible if you've made further modifications. Remove the custom ad blocker rule(s) and the page will load as expected.