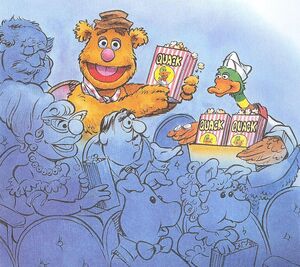 Cracker Jack is a brand of snack food made from molasses flavored candy-coated popcorn and peanuts, packaged with a small toy. Well connected to Baseball with the song, "Take Me Out to the Ballgame," it was first sold at the Chicago World's Fair in 1893 but it wasn't until 1896 that it was coined Cracker Jack.
References
External links
Ad blocker interference detected!
Wikia is a free-to-use site that makes money from advertising. We have a modified experience for viewers using ad blockers

Wikia is not accessible if you've made further modifications. Remove the custom ad blocker rule(s) and the page will load as expected.