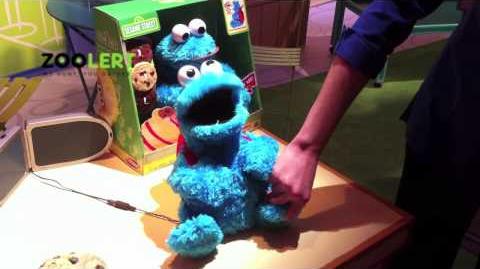 Count 'n Crunch Cookie Monster is an interactive Cookie Monster toy developed by Hasbro. The toy was released in the summer of 2011.
The electronic Cookie Monster doll comes with three cookies; as he is feed cookies, he counts them, giggles and squirms.
Jerry Perez, general manager of Hasbro's Playskool division, said of the toy:
"

Count 'n Crunch is the first animatronic Cookie Monster toy. We've put little features in him that bring him to life in an unusual way.

"
Sources
Top-secret Elmo and friends revealed CNN Money. February 9, 2011.
See also
Ad blocker interference detected!
Wikia is a free-to-use site that makes money from advertising. We have a modified experience for viewers using ad blockers

Wikia is not accessible if you've made further modifications. Remove the custom ad blocker rule(s) and the page will load as expected.