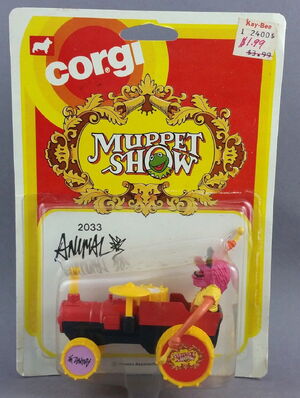 Corgi International is a toy company that manufactures movie prop replicas, die-cast models and other collectibles. Corgi was founded in 1956, and is one of the oldest marketers of collectible die-cast models of trucks, buses, cars and airplanes in the world.
Corgi's divisions include Corgi Classics, Master Replicas and PopCo Entertainment.
Muppet products
External links
Ad blocker interference detected!
Wikia is a free-to-use site that makes money from advertising. We have a modified experience for viewers using ad blockers

Wikia is not accessible if you've made further modifications. Remove the custom ad blocker rule(s) and the page will load as expected.