Written by
Echosmith, Jeffery David, and Jesiah Dzwonek
Date
2013
Source
Talking Dreams
Publisher
Warner Bros.
"Cool Kids" is the debut single of Echosmith from their 2013 studio album, Talking Dreams. "Cool Kids" was originally released in May 2013 as the iTunes Store Single of the Week. The song subsequently became a sleeper hit, peaking at number 13 on the Billboard Hot 100 and receiving airplay on US modern rock, hot adult contemporary, and contemporary hit radio stations in 2014.
The Muppets and Mike Tompkins performed an A cappella cover the song in a YouTube video posted on May 4, 2015.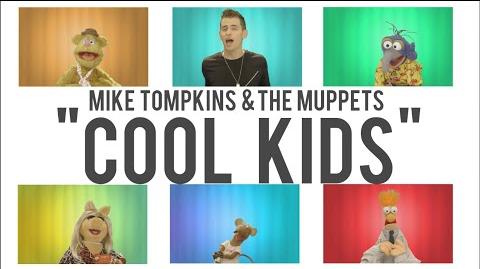 Ad blocker interference detected!
Wikia is a free-to-use site that makes money from advertising. We have a modified experience for viewers using ad blockers

Wikia is not accessible if you've made further modifications. Remove the custom ad blocker rule(s) and the page will load as expected.