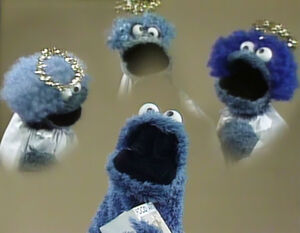 The Cookie Monster Angels appear above Cookie Monster's head in Don't Eat the Pictures to remind him not to eat the works of art at the Metropolitan Museum of Art in the titular song.
The angels are an example of the use of psychomachia.
Notes
The angel in the middle later reappeared as Cookie's grandmother in the Monsterpiece Theater presentation of "Little Red Riding Cookie".