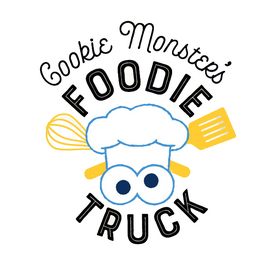 Cookie Monster's Foodie Truck is a five-minute Sesame Street segment featured during season 48. Thirteen segments were produced for the season.
The segments star Cookie Monster and Gonger (from The Furchester Hotel), working in their own food truck and fielding orders from live children via video message. To complete their recipe, the monsters drive the truck to a specific location and learn about where certain foods originally come from.
Elements of the segment were directed by Alan Muraoka.[1] Gonger's performer Warrick Brownlow-Pike pitched the idea for the segment to the writers.[2]

Segments
Sources
Ad blocker interference detected!
Wikia is a free-to-use site that makes money from advertising. We have a modified experience for viewers using ad blockers

Wikia is not accessible if you've made further modifications. Remove the custom ad blocker rule(s) and the page will load as expected.