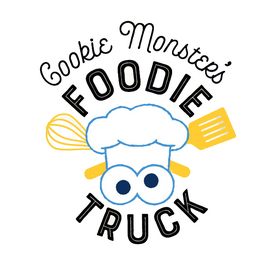 Cookie Monster's Foodie Truck (also referred to as "Monster Foodies") is a five-minute Sesame Street segment featured during season 48. Thirteen segments were produced for the season.
The segments star Cookie Monster and Gonger (from The Furchester Hotel), working in their own food truck and fielding orders from live children via video message. To complete their recipe, the monsters drive the truck to a specific location and learn about where certain foods originally come from.
Gonger's performer Warrick Brownlow-Pike pitched the idea for the segment to the writers.[1] Elements of the segment were directed by Alan Muraoka.[2] The foodie truck was designed by David Gallo and built by Scenic Art Studios.[3]
Segments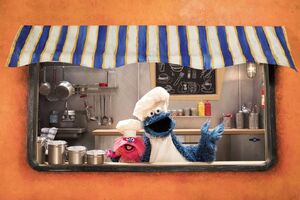 Sources