Written by
Lionel Bart
Date
1960
Source
Oliver! (musical)
Publisher
Hollis Music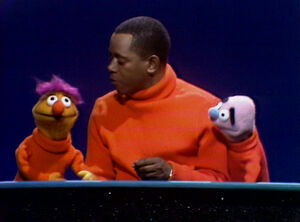 "Consider Yourself," from Lionel Bart's musical Oliver!, is a song about becoming fast friends. It has been performed by the Muppets on several occasions.
Performed by Rowlf to the Pied Piper (played by Soupy Sales) and a group of children.
Performers:
Ad blocker interference detected!
Wikia is a free-to-use site that makes money from advertising. We have a modified experience for viewers using ad blockers

Wikia is not accessible if you've made further modifications. Remove the custom ad blocker rule(s) and the page will load as expected.