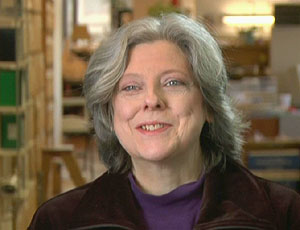 Connie Peterson is currently (2008) the General Manager of the New York Muppet Workshop. Prior to that position, she was the Supervisor of the Costume department in NY. Among her accomplishments are puppet costumes as well design and execution of the large Arena Show characters and the walkarounds for other Henson and Sesame Workshop productions. Peterson is an Emmy Award winner for her work on Sesame Street.
Credits
External links
Ad blocker interference detected!
Wikia is a free-to-use site that makes money from advertising. We have a modified experience for viewers using ad blockers

Wikia is not accessible if you've made further modifications. Remove the custom ad blocker rule(s) and the page will load as expected.