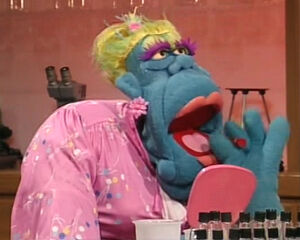 Composta Heap is Mulch's sister and Dr. Phil van Neuter's wife.
In Episode 104 of Muppets Tonight, she appears in Dr. Phil van Neuter's flashback to how he met his enchanting wife, set to the tune of "She Blinded Me with Science".
Composta is the Mulch puppet reused in woman's clothing, more or less.