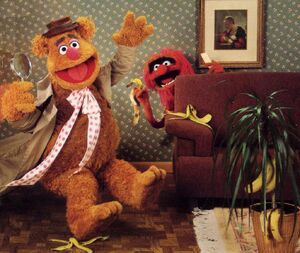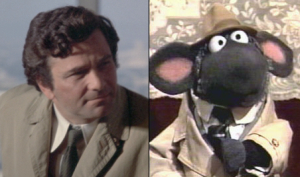 Columbo was a long running television series starring Peter Falk as casual police detective Lt. Columbo. A pilot film aired in 1968, and from 1971 to 1978, it aired as a rotating series on NBC Mystery Movie. It was picked up by ABC in 1989, with occasional TV movie installments airing as recently as 2003. The series was focused not on who did it, but how the murderer would be caught, and celebrities were often cast as the killers. The character of Columbo became such a pop culture phenomenon that he was ranked at number seven on Bravo's 100 Greatest TV Characters.
Although the topic has been frequent comic-strip fodder, Columbo is not related to Christopher Columbus, noting in the episode "Dead Weight" that it must have been another branch of the family.
References
The character was spoofed on Sesame Street with Colambo, who shares Columbo's wardrobe and "Just one more question" mannerisms.
Connections
Ad blocker interference detected!
Wikia is a free-to-use site that makes money from advertising. We have a modified experience for viewers using ad blockers

Wikia is not accessible if you've made further modifications. Remove the custom ad blocker rule(s) and the page will load as expected.