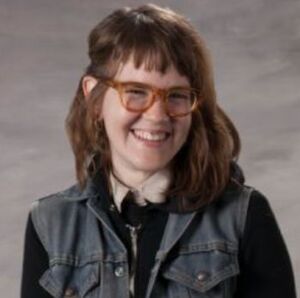 Colette Nickola has worked in the modern equivalents of the Muppet Workshop, for both Puppet Heap and the Jim Henson Company. Specializing in costumes, she has worked on Sesame Street as well as The Muppets.
Nickola used her background in dressing figures moved by others to the stop-motion animation studio Laika, as costume fabricator on the feature film The Box Trolls.
Muppet credits
Ad blocker interference detected!
Wikia is a free-to-use site that makes money from advertising. We have a modified experience for viewers using ad blockers

Wikia is not accessible if you've made further modifications. Remove the custom ad blocker rule(s) and the page will load as expected.