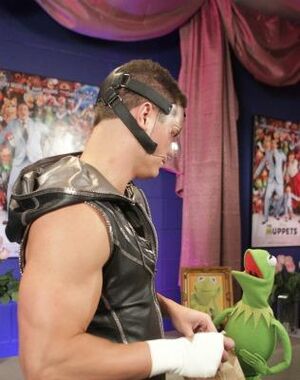 Cody Rhodes (b. Cody Garrett Runnels, 1985) is an American wrestler formerly signed to the WWE since 2007 and a former three-time World Tag Team Champ. He appeared with Kermit the Frog as part of a promotion on WWE Raw for The Muppets on Halloween, where he placed a brown paper bag over Kermit's head.
External links
Ad blocker interference detected!
Wikia is a free-to-use site that makes money from advertising. We have a modified experience for viewers using ad blockers

Wikia is not accessible if you've made further modifications. Remove the custom ad blocker rule(s) and the page will load as expected.