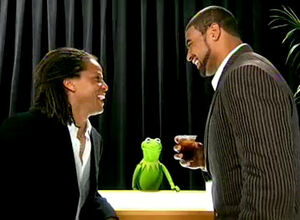 Cobi Jones (b. 1970) is an American soccer player who appeared with Kermit the Frog and football player Shawne Merriman in a short segment during ESPN's 2008 ESPY awards to promote environmental awareness. Cobi began his US soccer career with the Los Angeles Galaxy, and retired in 2007.
Ad blocker interference detected!
Wikia is a free-to-use site that makes money from advertising. We have a modified experience for viewers using ad blockers

Wikia is not accessible if you've made further modifications. Remove the custom ad blocker rule(s) and the page will load as expected.