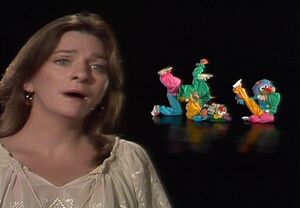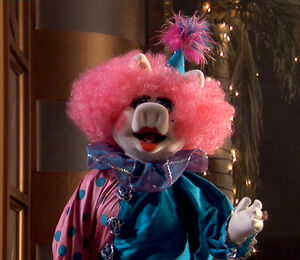 Three full-bodied Muppet Clowns appeared on episode 205 of The Muppet Show, dancing behind guest star Judy Collins as she sang "Send in the Clowns." Each clown has different colored shaggy hair: one blue, one green, and the other red.
The dancing clowns also appeared in episode 512, where they were joined by a small clown puppet dancing on a high wire.
On the Extended Edition DVD release of Studio DC Hosted by Selena Gomez, Miss Piggy accidentally activates the wrong "Wonder Wardrobe Powers," turning herself into a clown.
See also