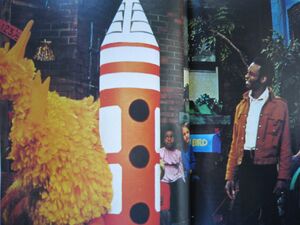 Cleavon Little (1939-1992) was a Tony-award winning African-American actor who appeared in Episode 0270 of Sesame Street, as Pete. He is best known for his role in the Mel Brooks' film Blazing Saddles (replacing Richard Pryor, a co-writer of the film) and the 1970s sitcom Temperatures Rising.
Little's television guest appearances included The Love Boat, ALF, The Mod Squad and All in the Family. On Broadway, Little appeared in Purlie and I'm Not Rappaport (with Judd Hirsch).
Little got Dolores Robinson, Matt's wife, a job answering phone for his agent. This led to her creating Dolores Robinson Entertainment.[1]
Sources
↑ "Manager Moms", Ebony, March 1993.
External links