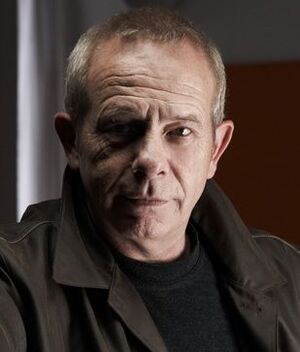 Claus Brockmeyer (b. 1953) is a German voice actor who voiced Zoot in the German dub of The Muppets, Frank Meany in Die Muppets: Briefe an den Weihnachtsmann (A Muppets Christmas: Letters to Santa), and others.
Brockmeyer has dubbed Paul Giamatti in Cinderella Man, David Alan Grier in Peebles, Toby Jones in The Painted Veil, Ron Fassler in Watchmen, Victor Garber on Power, the White Rabbit on Once Upon a Time in Wonderland, and Jamie Hyneman on MythBusters. Cartoon roles include Gurgle in Finding Nemo, Larousse in Ratatouille, Kouroku in Princess Mononoke, Dr. Doofenshmirtz on Phineas and Ferb, the Leader on The Incredible Hulk, Dr. Curt Connors on Spider-Man, Bolivar Trask and Colossus on X-Men, assorted robots on Transformers, and various characters on Pokemon.
On-camera, Brockmeyer appeared in episodes of Der Alte and Derrick. He's narrated several German documentaries and audio books.
Muppet dub credits
External links