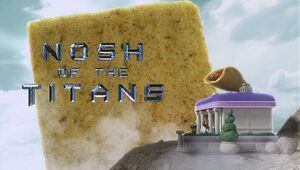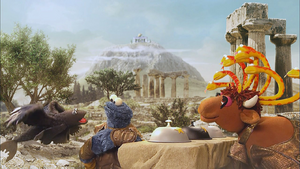 Clash of the Titans is a 1981 fantasy film, loosely based on Greek Mythology and featuring special effects by Ray Harryhausen, in which Perseus battles monsters (including Medusa) and braves dangers, with help from Zeus, the flying horse Pegasus, and others. A remake was released in 2010 (and spawned a sequel, Wrath of the Titans, released in 2012).
References
Connections
Ad blocker interference detected!
Wikia is a free-to-use site that makes money from advertising. We have a modified experience for viewers using ad blockers

Wikia is not accessible if you've made further modifications. Remove the custom ad blocker rule(s) and the page will load as expected.