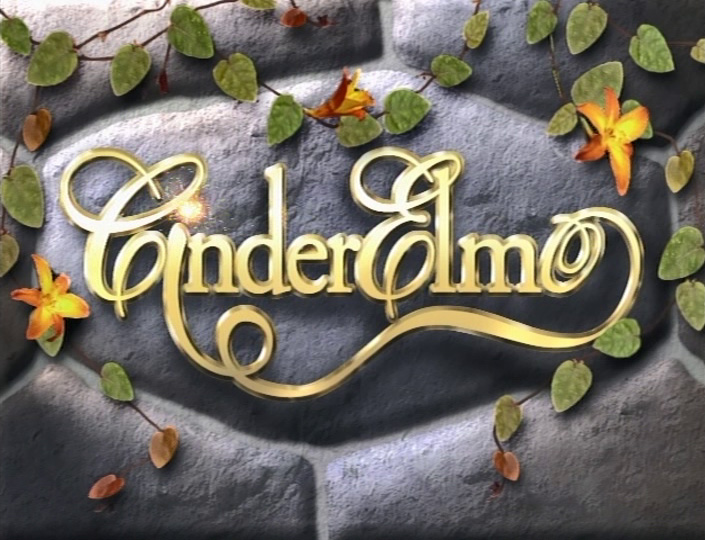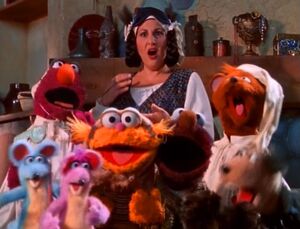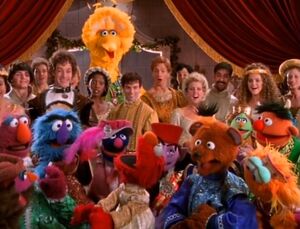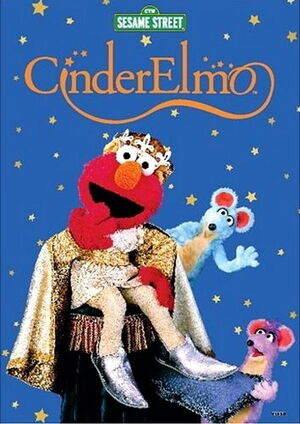 CinderElmo is a Sesame Street television special that aired on FOX on December 6, 1999. It is a retelling of "Cinderella", with Elmo in the title role as a Cinderella-like character.
The special was included as a bonus feature on the DVD Fairytale Fun.
Synopsis
Set in the Land of Sesame, Elmo plays "CinderElmo," who lives with Stepmother, her sons (Telly and Baby Bear) and his friends Zoe, Prince (a dog) and the mice. CinderElmo's wish is to dance with the Princess of the land, but his Stepmother only allows him to dust.
Meanwhile, the Princess' 18th Birthday Ball becomes "Princess Charming's 18th Birthday Holiday Find-A-Husband Ball" when a minute law is brought to light, where the kingdom will be out of the royal family's rule unless she chooses a husband by the end of the night.
Cast
Muppet Performers
Characters
Muppets
Background Muppets
Credits
Director: Bruce Leddy
Writer & Songs Composer: Tony Geiss
Executive Producer: Nancy Kanter
Co-Executive Producer: Kevin Clash
Producer: Jill Danton
Notes
The special was taped in July 1999.
In several scenes, Grover was puppeteered by Kevin Clash and Steve Whitmire alternating while Frank Oz dubbed the voice. One of Clash's lines, "Yes, sir!", remained undubbed.[1]
Releases
International releases
See also
Sources
Ad blocker interference detected!
Wikia is a free-to-use site that makes money from advertising. We have a modified experience for viewers using ad blockers

Wikia is not accessible if you've made further modifications. Remove the custom ad blocker rule(s) and the page will load as expected.