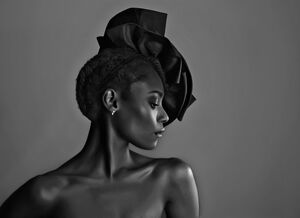 Christy Knowlings  (b. 1980) is the fraternal twin sister of Christopher Lawrence Knowings. She also is known by the name "Cikae". On Sesame Street, she has twice appeared as Christy, fraternal twin sister of Chris.
Knowings's role as Christy is the first bit of acting she has done since the cancellation of the Nickelodeon show All That in 2000.
External links
Ad blocker interference detected!
Wikia is a free-to-use site that makes money from advertising. We have a modified experience for viewers using ad blockers

Wikia is not accessible if you've made further modifications. Remove the custom ad blocker rule(s) and the page will load as expected.