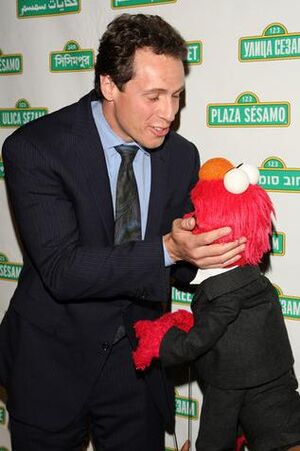 Christopher Cuomo (b. 1970) is an Emmy award-winning journalist, is currently the anchor for ABC's 20/20, and has been with ABC News since 1999. Cuomo was news anchor of Good Morning America from 2006 to 2009. He attended Sesame Workshop's 40th Anniversary Gala.
He has also contributed to 20/20, Primetime Live, and has appeared on The Wayne Brady Show, The Tony Danza Show, and The Daily Show.
Ad blocker interference detected!
Wikia is a free-to-use site that makes money from advertising. We have a modified experience for viewers using ad blockers

Wikia is not accessible if you've made further modifications. Remove the custom ad blocker rule(s) and the page will load as expected.