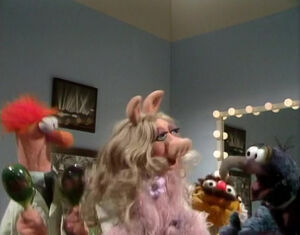 "Christmas is Coming" is a traditional British Christmas song, or nursery rhyme. A version arranged by Bob Beers is sung as a round by Miss Piggy, Robin the Frog, Gonzo, and Scooter on the album A Christmas Together.
On the TV special of the same name, Miss Piggy is accompanied by Beaker (on maracas), Lew Zealand, Gonzo, Rowlf, Janice, Scooter, Floyd and Zoot.
Ad blocker interference detected!
Wikia is a free-to-use site that makes money from advertising. We have a modified experience for viewers using ad blockers

Wikia is not accessible if you've made further modifications. Remove the custom ad blocker rule(s) and the page will load as expected.