Christmas Eve on Sesame Street (book)
Talk

0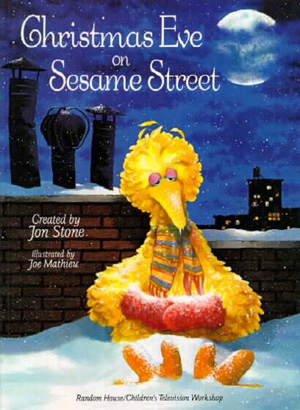 Christmas Eve on Sesame Street is a 1981 storybook adaptation of the 1978 Sesame Street Christmas special Christmas Eve on Sesame Street.
The adaptation follows the story of the special very closely, and includes many minor scenes. There are a few differences in the order of sequences, and Herry Monster, who didn't appear in the special, appears in the book.
The book also includes sheet music and lyrics to the songs "True Blue Miracle" and "Keep Christmas with You".
Translations