Christmas Eve on Sesame Street
Talk

25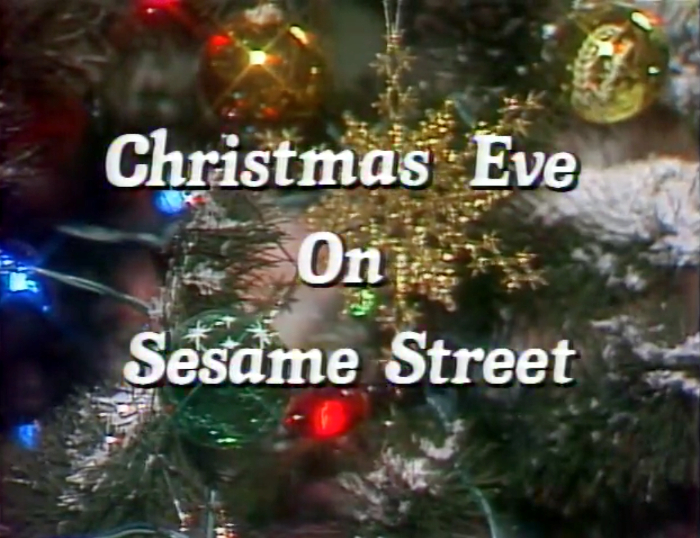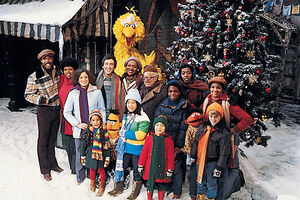 Christmas Eve on Sesame Street is an hour-long, Emmy Award-winning Sesame Street Christmas special that first aired on PBS on December 3, 1978, at 7pm.
Oscar the Grouch raises doubts about whether Santa Claus can deliver presents on Christmas Eve if he can't fit through the narrow chimneys on Sesame Street, so Big Bird decides to stay up all night to solve the mystery with the help of his friends, Patty, Kermit, and Grover. He freezes his giblets while waiting on the roof of 123 Sesame Street and is rescued by Gordon and Susan. Before his rescue, during the search, Maria confronted Oscar for upsetting Big Bird. It was revealed that Oscar was only teasing him.
Meanwhile, Cookie Monster tries to communicate with Santa to ask for cookies for Christmas, but on all three attempts he gets so carried away with thinking about what sort of cookies Santa will bring him, that he winds up eating a pencil, typewriter, and telephone. While all this is going on, Ernie and Bert re-enact O. Henry's classic story "The Gift of the Magi" and, with the help of Mr. Hooper, learn a valuable lesson about generosity.
The program features a variety of seasonal tunes, including "True Blue Miracle," "Keep Christmas With You (All Through the Year)," "I Hate Christmas," and "Have Yourself a Merry Little Christmas." The special opens with an ice-skating sequence, combining the Sesame characters from Ice Follies with the Sesame Street humans to create the illusion that the entire cast of the show is enjoying an ice-skating trip. One of the highlights of this section is Big Bird skating with a little girl to José Feliciano's recording of "Feliz Navidad".
Cast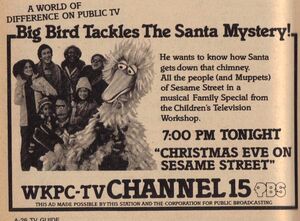 Muppet Performers: Jim Henson, Frank Oz, Caroll Spinney, Jerry Nelson, Richard Hunt
Cast: Linda Bove, Northern Calloway, Debbie Chen, Will Lee, Loretta Long, Sonia Manzano, Bob McGrath, Roscoe Orman, Alaina Reed
Skating Muppets: skaters from the Ice Follies shows
Credits
Edits
See also