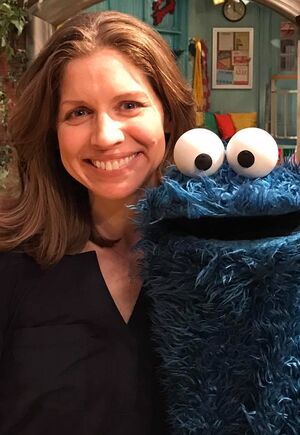 Christine M. Ferraro has been a writer for Sesame Street since 1994,[1] having written over 80 scripts for the series. She has won 12 Daytime Emmy Awards and 3 Writers Guild of America Awards.[1] and she has written lyrics for many Sesame Street songs.
On-screen, Ferraro had a speaking role as a police officer in Episode 3427, made a cameo appearance in Elmo's Musical Adventure: Peter and the Wolf, and was featured in the documentary A&E Biography: Sesame Street.
Writing credits
Home video and specials
Songs
Books
Sources
↑ 1.0 1.1 "Cookie Monster storms Twitter as @sesamestreet gains a following", Los Angeles Times blogs, April 9, 2010.