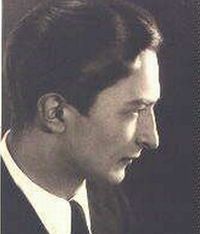 Christian Marschall (1925-1999) was a German voice actor who was part of Eberhard Storeck's dubbing stock company, and as a result was heard in several German Muppet dubs.
On Die Muppet Show (the German dub of The Muppet Show), Marschall dubbed various guest stars or supporting parts: Vincent Price (episode 119), Peter Sellers (episode 219), and Marty Feldman and Count von Count (episode 518). He later voiced Wander McMooch on Die Fraggles (Fraggle Rock).
Marschall was a frequent German voice of such dignified actors as Christopher Lee (Scars of Dracula and Return of the Musketeers) and Basil Rathbone as Sherlock Holmes. For TV, he dubbed William Schallert and other guests on Star Trek and several of the "Number 2" actors on The Prisoner.
Ad blocker interference detected!
Wikia is a free-to-use site that makes money from advertising. We have a modified experience for viewers using ad blockers

Wikia is not accessible if you've made further modifications. Remove the custom ad blocker rule(s) and the page will load as expected.