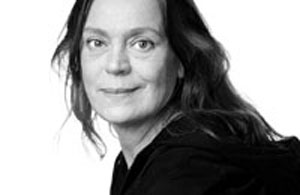 Christel Körner (b. 1948), born Martha Christel Birgitta Körner, voiced Red Fraggle and other minor characters in Fragglarna, the Swedish dub of Fraggle Rock.
Körner has been employed by Göteborg's Stadsteaters (Gothenburg city theater) since 1971. Some of her stage credits from the theater includes The Crucible, Anna Karenina and Albert Speer by David Edgar. She is also working as the manager of a minor theater that is connected to Gothenburg city theater. Privately she lives with Ingemar Carlehed, the Swedish voice of Uncle Traveling Matt.
Her voice work include The Borrowers, My Little Pony, Mayor Wilson in Inspector Gadget (movie) and Prissy in the 2nd re-dub of Dumbo from 1992.