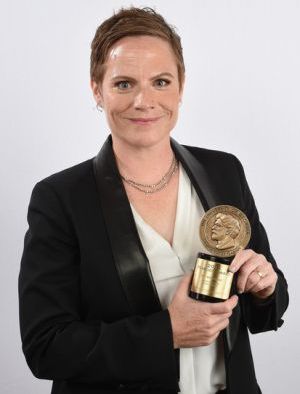 Chris Nee is a writer who scripted several episodes of Sesame English.
Nee created the Disney Channel series Doc McStuffins in 2012 and won a Peabody Award for the series. She has written for Blue's Clues,Angela Aneconda, Oobi!, Johnny and the Sprites, Higglytown Heroes, Wonder Pets, Backyardigans, and the live-action Nickelodeon series Unfabulous. She was also a producer for Deadliest Catch.
Writing credits
Ad blocker interference detected!
Wikia is a free-to-use site that makes money from advertising. We have a modified experience for viewers using ad blockers

Wikia is not accessible if you've made further modifications. Remove the custom ad blocker rule(s) and the page will load as expected.