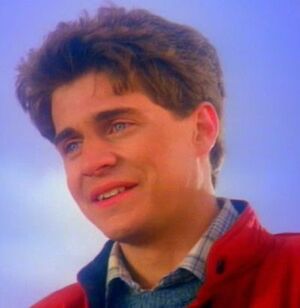 Chris Makepeace (b. 1964) is a Canadian actor who played Zeb Norman in Lighthouse Island.
Makepeace made his film debut as one of the campers in Meatballs (1979) but first gained critical notice as the lead in My Bodyguard (1980). He went on to play Sean Penn's son in The Falcon and the Snowman and starred in Vamp, the TV movie The Undergrads (opposite Art Carney), and Captive Hearts (with Pat Morita), among others. His career slowed down after the 1990s and he later moved into the production end, including direction of commercials.
External links
Ad blocker interference detected!
Wikia is a free-to-use site that makes money from advertising. We have a modified experience for viewers using ad blockers

Wikia is not accessible if you've made further modifications. Remove the custom ad blocker rule(s) and the page will load as expected.