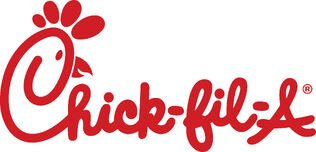 Chick-fil-A is an American fast food chain which sells chicken products, including childrens' meals with promotional toys. Over the years, their promotions have included various Muppet-related releases such as a series of Bear in the Big Blue House books, in 2003, a series of five Pajanimals books in 2011, and a Jim Henson's Creature Shop toy series in 2012.
Due to controversies surrounding the chain's positions on gay rights issues, The Jim Henson Company decided to cease the partnership in 2012, with the following statement:
"

The Jim Henson Company has celebrated and embraced diversity and inclusiveness for over fifty years and we have notified Chick-Fil-A that we do not wish to partner with them on any future endeavors. Lisa Henson, our CEO is personally a strong supporter of gay marriage and has directed us to donate the payment we received from Chick-Fil-A to GLAAD.

"
Ad blocker interference detected!
Wikia is a free-to-use site that makes money from advertising. We have a modified experience for viewers using ad blockers

Wikia is not accessible if you've made further modifications. Remove the custom ad blocker rule(s) and the page will load as expected.