The Chicago Blackhawks are a professional hockey team, first established in 1922.
In 1975, as recorded in the Children's Television Workshop archive, the team played a hockey game against various Sesame Street characters, specially the Ice Follies costumes of Big Bird, Grover, Bert, Ernie and Cookie Monster. The latter served as the Sesame team's goalie and at one point, consumed the puck. At present, it remains uncertain as to which side won.
Kermit the Frog stood in as the Blackhawks mascot as part of a National Hockey League pin set. The team was also featured as part of the Jim Henson's Muppets Take the Ice NHL Trading Cards.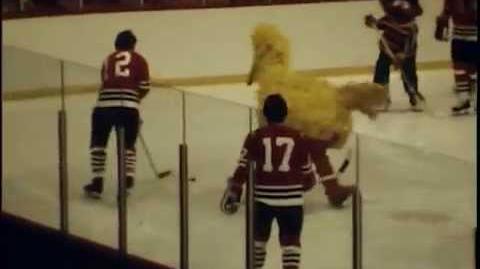 External links
Ad blocker interference detected!
Wikia is a free-to-use site that makes money from advertising. We have a modified experience for viewers using ad blockers

Wikia is not accessible if you've made further modifications. Remove the custom ad blocker rule(s) and the page will load as expected.