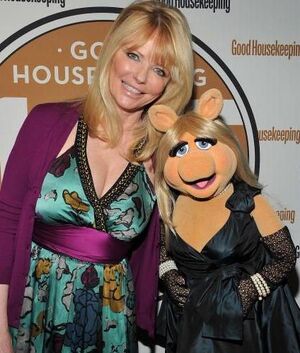 Cheryl Tiegs (b. 1947) is considered to be the first American supermodel.
Tiegs contributed a borscht recipe for Miss Piggy's 1996 cookbook, In the Kitchen with Miss Piggy.
She also posed with the pig at the Good Housekeeping Shine On Event in 2010.
Ad blocker interference detected!
Wikia is a free-to-use site that makes money from advertising. We have a modified experience for viewers using ad blockers

Wikia is not accessible if you've made further modifications. Remove the custom ad blocker rule(s) and the page will load as expected.