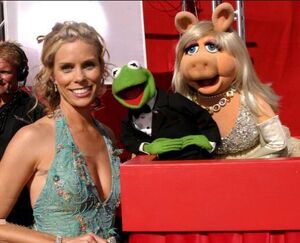 Cheryl Hines (b. 1965) is an American actress, best known for her role as Larry David's wife on HBO's Curb Your Enthusiasm.
She met with Kermit and Miss Piggy on the red carpet at the 56th Annual Primetime Emmy Awards.
Other credits include guest spots on Hannah Montana, Scrubs and Friends.
External links
Ad blocker interference detected!
Wikia is a free-to-use site that makes money from advertising. We have a modified experience for viewers using ad blockers

Wikia is not accessible if you've made further modifications. Remove the custom ad blocker rule(s) and the page will load as expected.