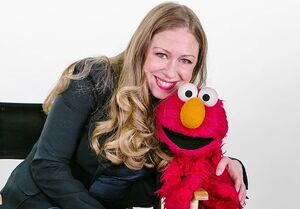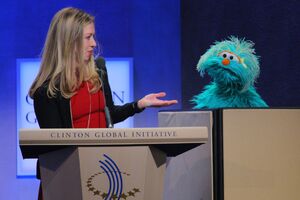 Chelsea Clinton is the vice chair of the Clinton Foundation, and a correspondent for NBC News. She is the daughter of former US President Bill Clinton, and of former US Secretary of State Hillary Clinton.
On September 24, 2013, she moderated a panel on "Healthier Futures: Prioritizing Prevention" at a Clinton Foundation conference. Rosita was invited to appear, making "her own personal commitment to healthier living".
In 2015, Clinton appeared in a video with Elmo for People magazine to read a book and talk about her parenting routines. (video)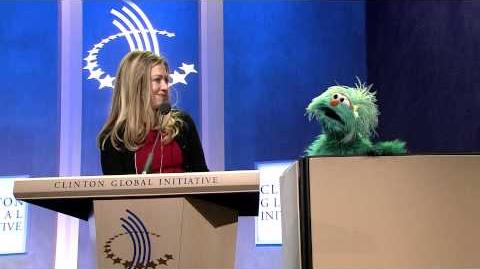 Ad blocker interference detected!
Wikia is a free-to-use site that makes money from advertising. We have a modified experience for viewers using ad blockers

Wikia is not accessible if you've made further modifications. Remove the custom ad blocker rule(s) and the page will load as expected.