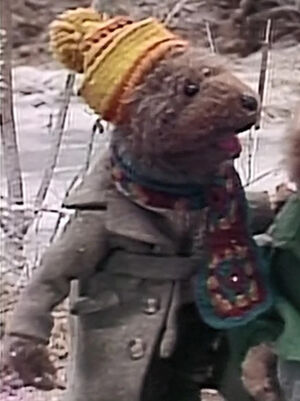 Charlie is Emmet's friend in Emmet Otter's Jug-Band Christmas. He plays the cigar-box banjo in the Frogtown Jubilee Jug Band.
While his full name isn't given in the TV special, he's called "Charlie Beaver" in the original book. For the stage adaptation, his species is swapped with Harvey, while visuals for the special suggest the same.
The puppet can be spotted in many background scenes of The Muppet Show, with the clothing removed.
For the Goodspeed Opera House's stage adaptation, the role of Charlie was originated by Jeff Hiller.