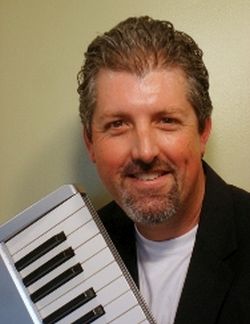 Charlie Ernst is a composer and musician (usually keyboards) who wrote or co-wrote multiple songs for Sesame Street, usually for film segments produced by Mustapha Khan (and often including Khan's lyrics).
As a musician, Ernst accompanied Grover Washington, Nancy Wilson, and noted saxophonist Gerry Mulligan. With Ken Pollock, he produced the song "This Is Love" for the soundtrack to House Party (starring Kid 'n Play). He wrote cues for Wild TV. Ernst currently teaches music and serves as jazz band director at Hightstown High School in New Jersey.
Songs
External links
Ad blocker interference detected!
Wikia is a free-to-use site that makes money from advertising. We have a modified experience for viewers using ad blockers

Wikia is not accessible if you've made further modifications. Remove the custom ad blocker rule(s) and the page will load as expected.